Seven Challenges Review
November 17, 2016 @ 9:30 pm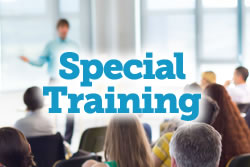 Denette Varley is hosting a Review Training of the Seven Challenges for those therapists already trained in the model. The purpose of this training is to explore and review what these therapists  have experienced in using the model and what additional training they think would be beneficial in the coming year. A specific trainer from Seven Challenges in Arizona will be in attendance.
Therapists will meet from 9:00am-12:00pm. Supervisors will meet from 12:30pm-3:30pm.
If you have any questions, please contact Nathan Hoge at nhoge@swfamily.com.
Thank you!