Outpatient Therapists Wanted For Las Cruces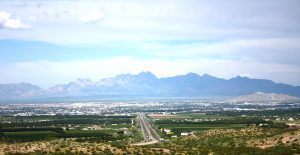 NOW HIRING!
Are you a licensed counselor or social worker who enjoys working with children and families? Would you like to work in a supportive and positive professional environment? Southwest Family Guidance Center, a growing and thriving counseling agency in New Mexico has an opening in Las Cruces to join our team as an outpatient Behavioral Health Therapist.
The Therapist provides individual, family, or group psychotherapy and coordinates assessment, treatment planning, and progress with the supervisor, including collaboration with other therapists, supervisors, and/or stakeholders as appropriate. This includes, but is not limited to: preparation for sessions, consultation with supervisor, professional and ethical facilitation of therapeutic sessions, timely completion of clinical documentation, and active engagement in the supervision process.
DESCRIPTION
Provide individual, family, or group psychotherapy in our Las Cruces office. Use a variety of psychotherapeutic treatment approaches and interventions to change targeted behaviors and stabilize adaptive behaviors with children, adolescents, and their families.
Continually assess client, utilizing relevant psychiatric, medical, and developmental history and incorporating cultural considerations, family, school, and community reports. Utilize this information to make decisions regarding diagnosis (per DSM 5) and treatment objectives and/or to provide information and make appropriate referrals to other treatment resources within the agency or community.
Utilize a client-centered, family-focused, strength-based approach; clarify priority problems and goals for change to assist the client/family in developing appropriate expectations for treatment in relation to the agency.
Manage the treatment termination process and discharge planning to enhance clients' ability to retain treatment changes and/or use other support services.
Maintain appropriate professional files, including comprehensive psychosocial assessments, diagnostic assessments, progress notes, measurable treatment plan goals and objectives, treatment summaries, discharge summaries, previous treatment records, clients' consent to current treatment, and authorizations to release records.
Collect necessary information to bill for services and facilitate fee collection. This includes, without limitation, regularly monitoring client insurance information and eligibility, collecting client co-pays and timely transmitting to agency administration, and providing timely responses to all requests from the agency billing department and/or administration related to the billing for payment of services delivered.
Comply with all applicable laws, regulations, and professional licensing board and third-party payor requirements governing the provision of behavioral health services.
REQUIREMENTS
Master's degree in Social Work or Counseling
Current LMHC, LMFT, LMSW, LISW, LPC, LPCC, LCSW, etc. or other licenses accepted by the State of New Mexico for the provision of counseling or social work
Knowledge of mental health disorders and treatment methods
Experience or demonstrated interest in providing counseling services to children, adolescents, and families
Familiarity with clinical operations and procedures, Medicaid services, and community mental health resources
Exceptional verbal and written communication skills
Strong organizational and computer skills, including proficiency in Word and Excel, and the ability to use Electronic Health Record (EHR) system software
Flexible availability to coordinate with client schedules, routine training, supervision, and/or administrative meetings
Fluent in reading, writing, and speaking English (Spanish a plus)
Reliable transportation
Ability and willingness to engage in the moderate day travel
Authorized to work in the US
Passing of CYFD and any other required entity-specific (e.g., school district) background check
BENEFITS
Flexible schedule
Competitive pay
Supportive environment
Valuable and meaningful work
Comprehensive benefits package
Free Professional Development, continuing education credits, and support for Independent Licensure
This is a full-time position. We offer competitive pay and a comprehensive benefits package. Interested candidates may send a resume to Katharine Spehar, HR Manager, at kspehar@swfamily.com.
Southwest Family Guidance Center & Institute is an Equal Opportunity Employer.